LA LIGA VIDEO: Barcelona vs Malaga 0-0 All Goals & Highlights 19/11/2016
|
For Massive Music & Video Promotion Contact +2348113839644 Or BBM: D3DFBE7A NOW!!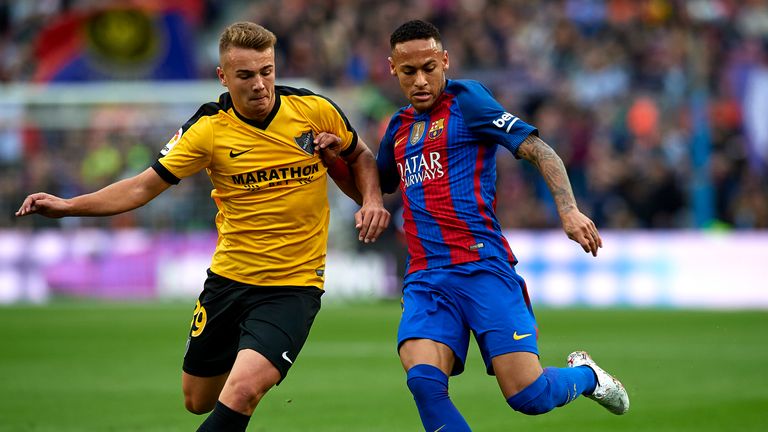 Barcelona dropped crucial points in the race for the La Liga title on Saturday after being held to a frustrating 0-0 draw by nine-man Malaga at the Nou Camp.
Luis Enrique's side dominated the match but were unable to break through Malaga's stubborn defence without Lionel Messi, who was suffering from an illness, and the suspended Luis Suarez.
The visitors ended the match with nine men after Diego Llorente and Juan Carlos both saw red in the closing stages.