Match Highlight : Barcelona vs Athletic Bilbao 2015 0-4 [Copa del Rey 2015 Final ● 15/08 2015]
|
For Massive Music & Video Promotion Contact +2348113839644 Or BBM: D3DFBE7A NOW!!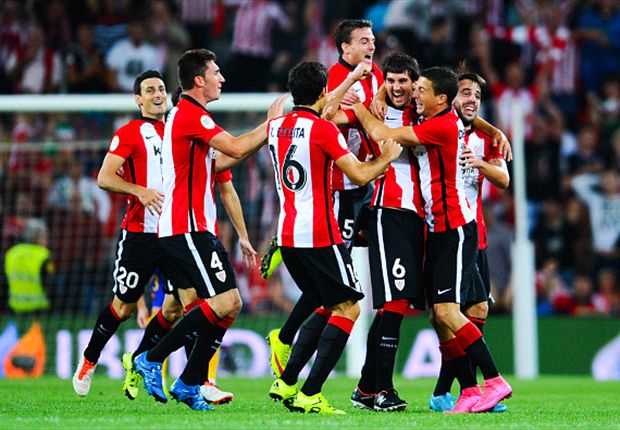 Mikel San Jose opened the scoring before the Basques' star striker seemingly ended the Catalans' hopes of winning six trophies in 2015 with a devastating display
Barcelona's sextuple hopes are in tatters after a devastating 4-0 loss to Athletic Bilbao in the first leg of their Supercopa de Espana clash.
Mikel San Jose gave the Basques a shock lead at San Mames before Aritz Aduriz doubled the hosts' advantage with a powerful header shortly after the break.
Aduriz struck again in the 62nd minute before completing a remarkable hat-trick from the penalty spot to leave the European champions in a state of shock.